Big savings.
True comparison.
Great choice.
International payments
without all the hassle
Check, choose
and save.
Use the Kwanji Widget to
get the best deal in just
15 seconds. Try it now!
Simple to use!
• Get started in 15 seconds
• Tell us a bit about you
• Send your money
• Your money's received

STEP 1

Get started in 15 secs from our home page. Just enter how much you want to transfer and choose your source and destination currencies. You can even flip currencies between your own bank accounts, send payments to a business or an individual. We always pick the best rates for you across our broker based on real time interbank market rates.

STEP 2

Before you make your first payment we need to ask a few questions. Its the legals (boring) bit - and we do it so everyone is comfortable working with each other - you, our partners and Kwanji. You can apply to one or all our broker partners simultaneously the choice is yours. So why not cover all the bases for future needs and sign up once and for all.

STEP 3

Now tell us who you want to send the money to. You can send it yourself if you want to flip currencies, a trade partner, business client, supplier or an individual. Import transaction data and invoices from one of our accounting partners to make life that little bit easier. Your hard earned funds are sent by FCA regulated entities - just as safe as using a bank - just a whole lot cheaper and quicker.

STEP 4

Our FCA regulated partners send the converted funds directly to designated accounts you told them to - no fuss no hassle at home or abroad. Everyone gets notified by email, yourself and your recipient so you always know exactly where the money is.
No faxes or emails.
No errors.
Your overseas customers
pay you direct into
your account
Partner with Kwanji.
Streamlined integration
through one simple API
FIND OUT MORE
Refer & earn.
Earn extra by using Kwanji.
Easy-to-use customer
referral scheme
FIND OUT MORE
Trade & Payments Architecture for the Global Economy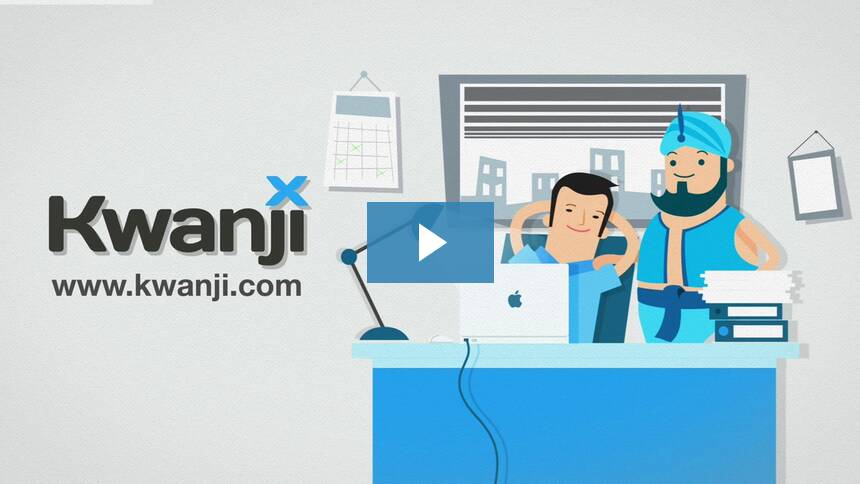 Simple, Straightforward & Cost Effective
Multiple Forex quotes in 15 seconds!
Compare money transfer quotes for foreign exchange payments in 15 seconds or less across 160+ currencies and from over 80+ countries. Then proceed to payment from your Kwanji account. Suitable for personal and business payments.
It works all day every day in real time. All quotes are provided by Kwanji broker partners who are FCA regulated – or local equivalent – adhering to the tightest regulatory processes on payments anywhere in the World.
Send Currency
Receive Currency
Send Amount
The Best Offer
Broker Selection
Thats it!!
Facts about the Kwanji Payment Network
Empowering importers & exporters, international buyers & sellers
Kwanji for International Importers – (buyers)
Learn how Kwanji can help your business manoeuvre through the largerst market in the world, that sees international payments averaging just over $5.3 trillion every single day!  We want to educate you in the complex world of international money transfers and other trade related issues and business practices.
Kwanji for International Individuals
With literally trillions of dollars being processed daily, it comes as a surprise to many that the ways in which currency exchange or international transactions occur is rather limited. Here you can learn how Kwanji provides individuals with just the right set of online tools to enhance international payments processing.
Kwanji for International Exporters – (sellers)
Foreign exchange is the exchange of one currency for another at an agreed exchange price. Simples; Well you would think so. Kwanji wants you to be prepared in the ever changing world of exporting with just the right set of online tools to enhance international payments so you can reach more customers!
"….I constantly look for ways of saving money, but I won't compromise on quality. I feel like with Kwanji I save money but I get an even better service than I did before. I'm not compromising on quality. It's costing me less and I'm getting a better service. Simply put, Kwanji gives you a better service. I feel fortunate and I feel glad that I found Kwanji."
Barbara Brew
Owner 4×4 Overlander
More Customer Testimonials
I was fed-up with the hassle of using our bank, and the 'like it or lump' lottery of fees I would be charged. Kwanji FX is a great solution for small businesses. Not only do we save money in all instances, but the beauty is its simplicity and transparency
Our accountants recommended we look at Kwanji Fx as an alternative to our bank. Since then we have saved an average of £500 on every international payment v our bank. We are highly delighted
I was already using a broker but signing up with Kwanji has given me easy access to multiple brokers and I couldn't believe that just adding a bit of competition would deliver a saving of £600 on my first deal
Raising money for prisoners is not the easiest job in the world, and so we found it hard to take when so much of our hard won cash was swallowed up in bank charges. Kwanji has really helped us deal with this problem and over the course of a year will save us enough money to stock a prison library with books
By switching to Kwanji we are now saving on average 6-7% overall per transaction compared to using a Bank. Not only is this a significant saving to our business, but by comparing the best FX broker rates in one place it saves us the time and hassle of shopping around